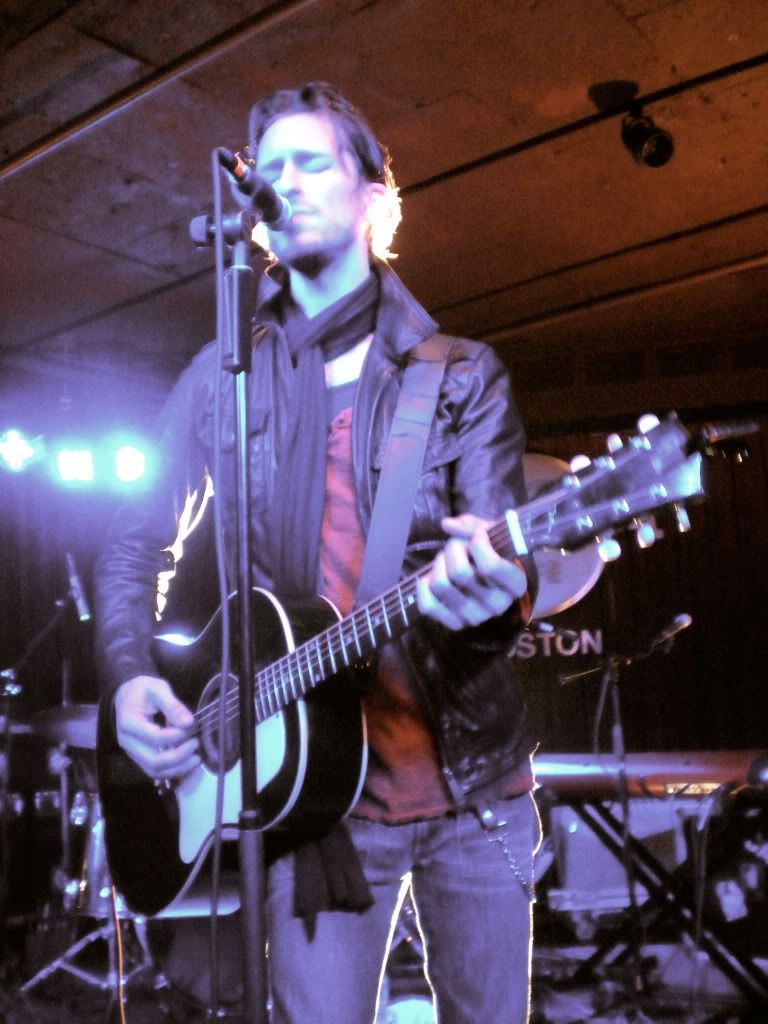 I was excited about this show when it was first announced as it's been about 2 years since Jimmy's played in Boston and headlined. He was here opening for Greg Laswell in May, but the last time Jimmy was in Boston with his band was September 24, 2008. Fun fact about that date - it was the first time I'd ever seen Jimmy play live - and as you can see, it certainly hasn't been the last. The fact that this show was almost 2 years to the date of my first show made it a bit more special. Michelle came up from Philadelphia to go to the show with me, and it was fun to see her - I really can't believe she did the trek from Philly for a day - but I'm glad she did!
I met up with her around 5:30 and we went, had dinner and caught up before heading over to the Hard Rock. We arrived a bit early and doors weren't open just yet, so we poked around in the store and wandered outside to see if we'd run into anyone we knew. Instead, we found that we could see Plain Jane soundchecking and watched them for a few minutes before Duke turned around, saw us standing there and waved. We hung for a little while longer before heading back into the Hard Rock where doors had just opened, so we made our way into the venue and grabbed a couple of seats on the floor close to the stage. There were plenty of tables which started to fill up, but we wanted to be close enough to stand up close to the stage later.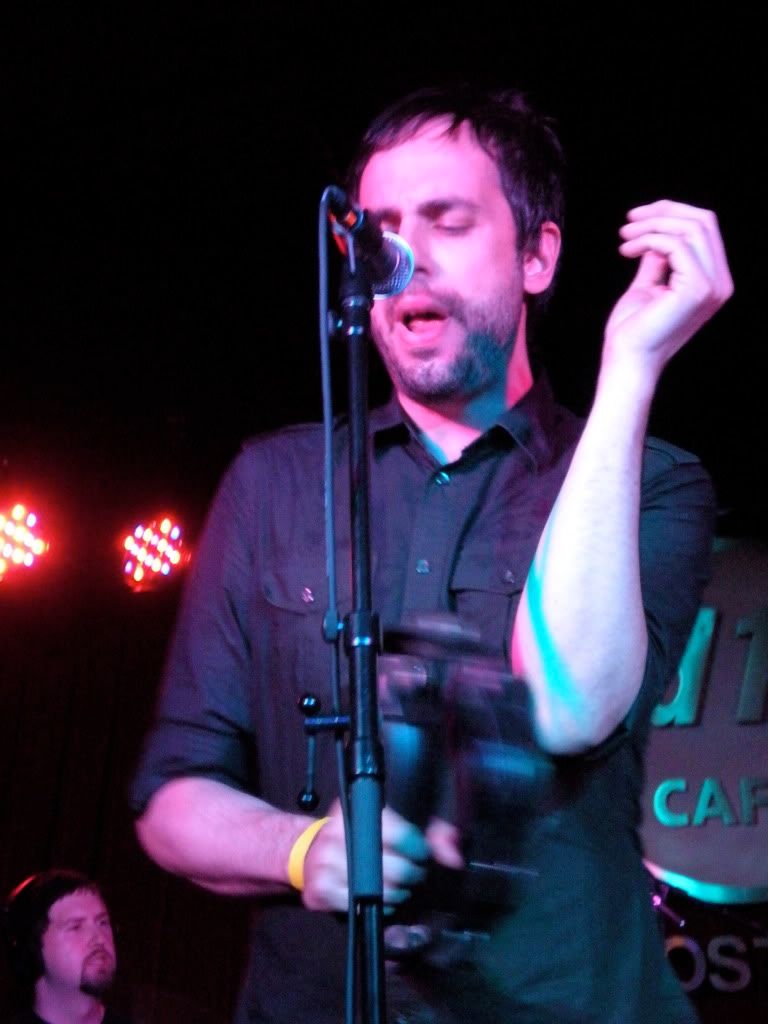 Cynthia Cantania opened the show around 8:30 and sang for about a half hour. Her style is very bluesy and her voice is just beautiful. As it turns out, her and Jimmy go back aways, and she ended up joining his band on stage later. Plain Jane took the stage next, and I was absolutely thrilled to hear them play again. It'd been about 2 years that I'd seen them and they're so much fun. They're a band out of Orlando and are currently working on their new album. It was the first time I'd seen them where the sound techs got the sound completely right for their set. In the past when I'd seen them, Duke tended to get drowned out because he also played guitar in addition to singing lead. This time around, he didn't play guitar and I think it worked out much better, sound wise. They sang mostly new songs they have been working on off their new album (coming out the beginning of 2011), as well as some old favorites (
Stones
,
Starving Streets
,
Whisper
and
While They're Watching
). I'm really excited for their album to come out because I really love the new songs - I feel like they took their current sound and amped it up a bit to make it sound slightly different - but still recognizable. At one point, Static came and stood right behind Michelle and I watching Plain Jane with this "I'm Innocent" look on his face. I saw him out of the corner of my eye and then caught Michelle's eye and she and I started giggling insanely. Static just looked at us like, 'what, I'm just enjoying the music' - but we knew better.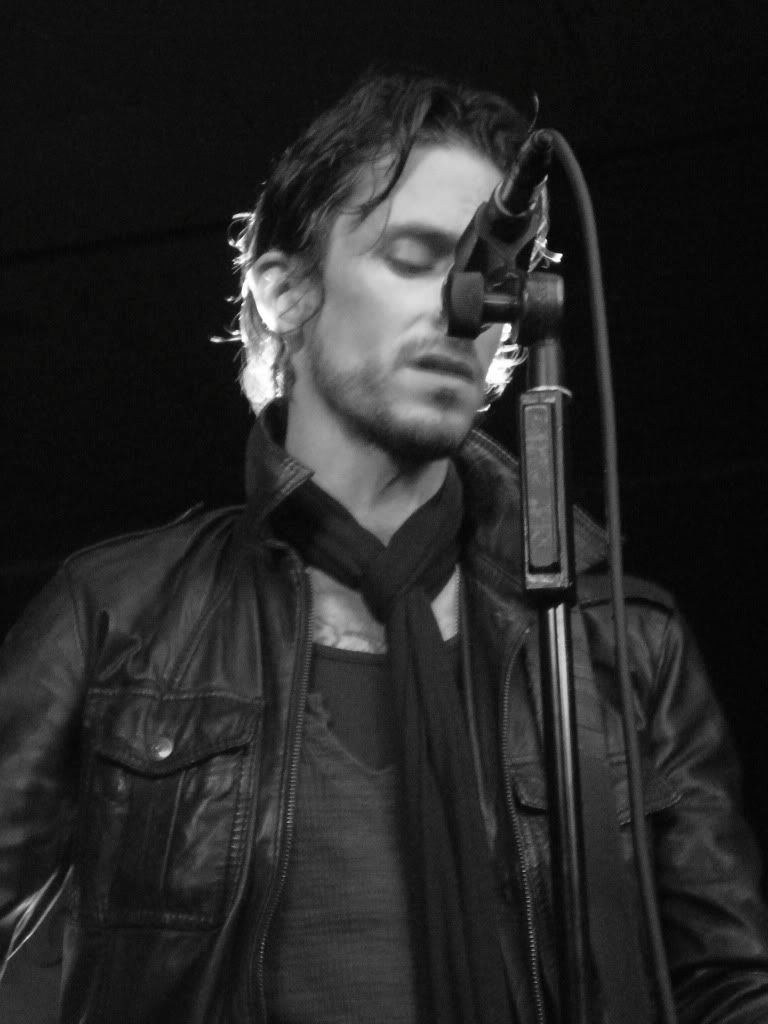 Jimmy and band took the stage not long thereafter, and had a great show. They played the entire album - out of order - but it was still amazing to hear the songs live. They took on a life of their own, especially since I'd been hearing some of them acoustic for so long. Jimmy did play some things absolutely acoustic -
Rest Your Soul, Darling
, and
Light on the Grave
are the three that stand out. The crowd was absolutely awesome - you could hear a pin drop during
Light on the Grave
, but rocked out with Jimmy when the songs called for it.
Patiently Waiting
was incredible live - I knew it would be, as its been my favorite off the album since I first heard it. Along with the full album, he played old favorites during the encore -
Someone to Die For, Crying,
and
Ran Away to Tell the World
, and they closed with
Our Final Hymn
- a song that Jimmy originally wrote with Daniel Victor of Neverending White Lights.
Someone to Die For
and
Our Final Hymn
are both 2 songs I never thought I'd hear live, so to get to was so much fun.
A stand out moment for me during the show was when Jimmy sang
Talk to Me
, which is one of the most beautiful songs on the album. Michelle was standing next to me with tears rolling down her cheeks - I love to see Jimmy's music touch people like that, because it touches me like that. I didn't shed tears, but I did have goosebumps all over my arms and it was not cold in the room at all! The full setlist is as follows (not completely in order):
These are my hands • Patiently Waiting • Heard You Singing • Bring You Home • The Bells • Mystery • Rest Your Soul • Light on the Grave • Darling • Gravity • The Heart • Take a Chance • Talk to Me
Encore:
Someone to Die For • Ran Away to Tell the World • Crying • Our Final Hymn
Someone to Die For:
Our Final Hymn
All pictures are here
. Please credit if you use video or pictures.