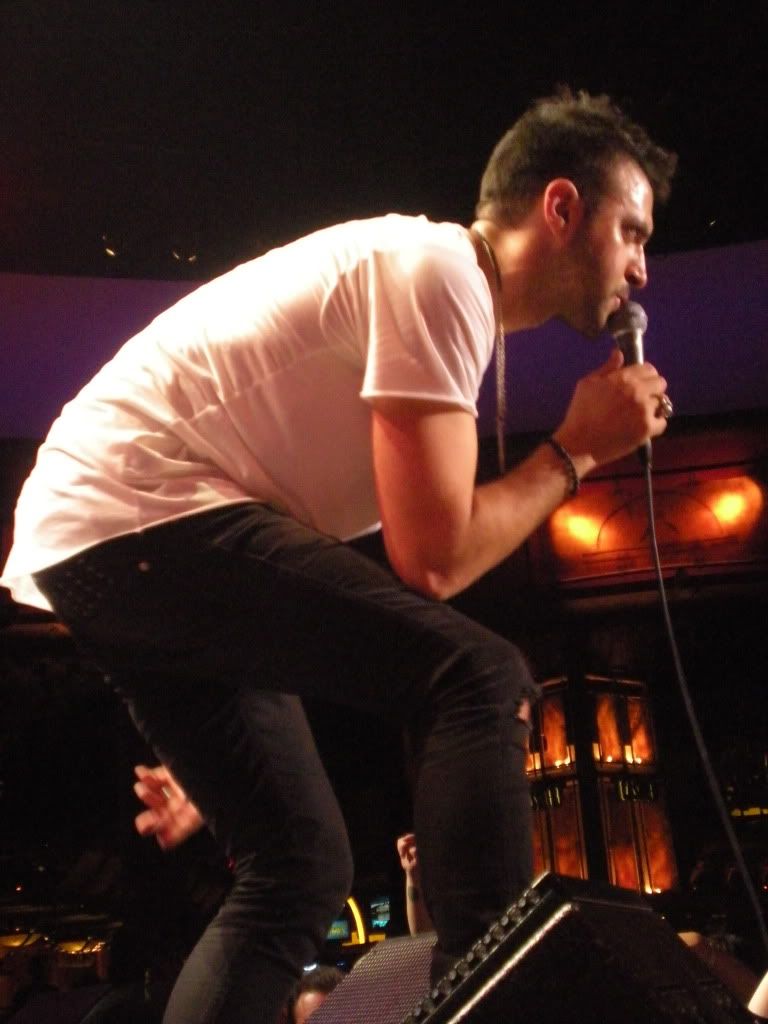 I'd never been to the Wolf Den at Mohegan Sun before last weekend - but its a place I will definitely be back to. Its such a unique venue - literally right in the middle of the casino, and open, so anyone can see in but it's intimate and only holds about 300 people. Perfect for a night rocking out with Ryan Star and his band. I arrived around 530, as I wasn't sure what time doors were going to be opening and met up with Melissa, Emily and Christy. There wasn't a real long line when we arrived but as time went on (and we listened to soundcheck), the line got longer. Finally, around 645 we were allowed in, and seated. I was off to the left side of the stage, but at one of the front tables. We all got up once Ryan came out and stood at the stage anyway, so seating really didn't matter. The show was free, but not sold out - there were some empty booths along the back of the room.
The show started on time at 8, and it started with Ryan alone at the piano. He started with this amazing version of
We Might Fall
with a long intro - I heard a bit of
Frog Prince
in it actually - and went straight into
Unbreak
, which is one of the few songs off the album that he hasn't played live. Stripped down on the piano, it was unreal. I had chills from start to finish and while I'd love to hear the full band on it - this version was just incredible. He also played
Sink or Swim
off the Elephant album with
Losing My Religion
thrown in at the end - something else I'd never heard live! Those three songs set the tone - and I knew it was going to be an incredible night. In addition to the usual songs he plays during his sets (
11:59, Breathe, Last Train Home, Brand New Day, Right Now
), we also got a full band version of
Waiting for Love
, a cover of The Beatles'
We Can Work it Out
, and a full band version of
Take a Ride
in which Ryan ran through the audience and when he came back up on stage, threw Adele's
Rolling in the Deep
in at the end. That song seems to be popping up everywhere but hearing Ryan sing it, even just a chorus of it, proves he can pretty much sing anything.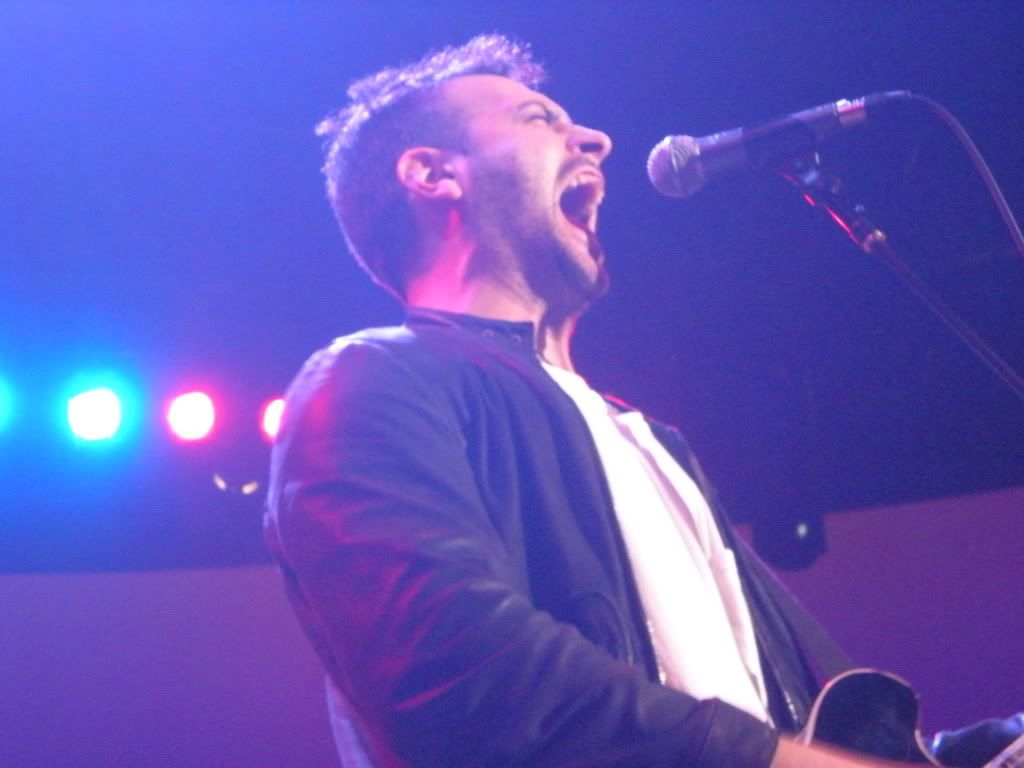 The show was absolutely insane, the band was on fire, and it was just an incredible night. They ended with
Start A Fire
and
Back of Your Car
, and then Ryan came back out alone and we got a special treat with
Head Like a Hole
and
Losing Your Memory/So Ordinary
as the encore, stripped down, just him and the guitar. As much as I love the full band rocking out, I love just Ryan on his acoustic having a moment with the audience - its about connection. His stage presence is incredible - anyone who's been to a show knows that - but when its just a quiet moment with him and his acoustic, if there's 10 people or 1000 people, it makes it feel so intimate and I love it. I have to say, out of all the times I've seen him, this was probably my favorite show. The whole band was really smiley on stage and you could tell they all had missed playing together. It had been since November since I had seen them and this came at the perfect time. Not to mention the lighting in the Wolf Den was a photographer's dream. Lots of white light, not much red, and just great for shooting.
All pictures here.
Please credit if used.
I also took some video. Again, please credit if used. I was surprised at how clear my audio was because I was standing right near the speakers.
We Can Work It Out
Unbreak
Losing Your Memory/So Ordinary