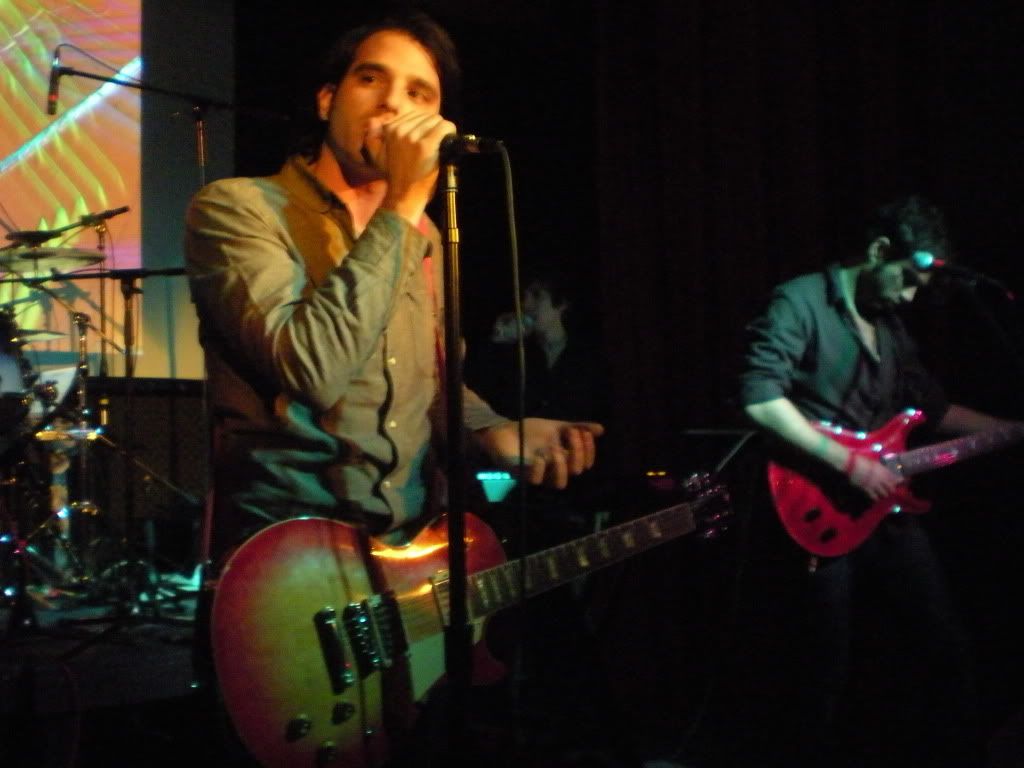 I was pretty thrilled when this show was announced as I was very surprised in the best way when I saw Lion of Ido open for Ryan Star in Boston back in June. They'd been doing some shows in NYC, but never when I could get down there to see them, so when they booked a show about 45 minutes from me, I jumped at the chance to go. It was also the day of my mom's holiday party, but I was able to do both things. I met up with Brooke at the venue around 7, in which we walked in and saw the band hanging out in the lobby. We said hi and then decided since they weren't going on for about an hour or so since a bunch of local bands were also playing, that we'd go get coffee and come back - she also had no cash so that was a stop that we needed to make.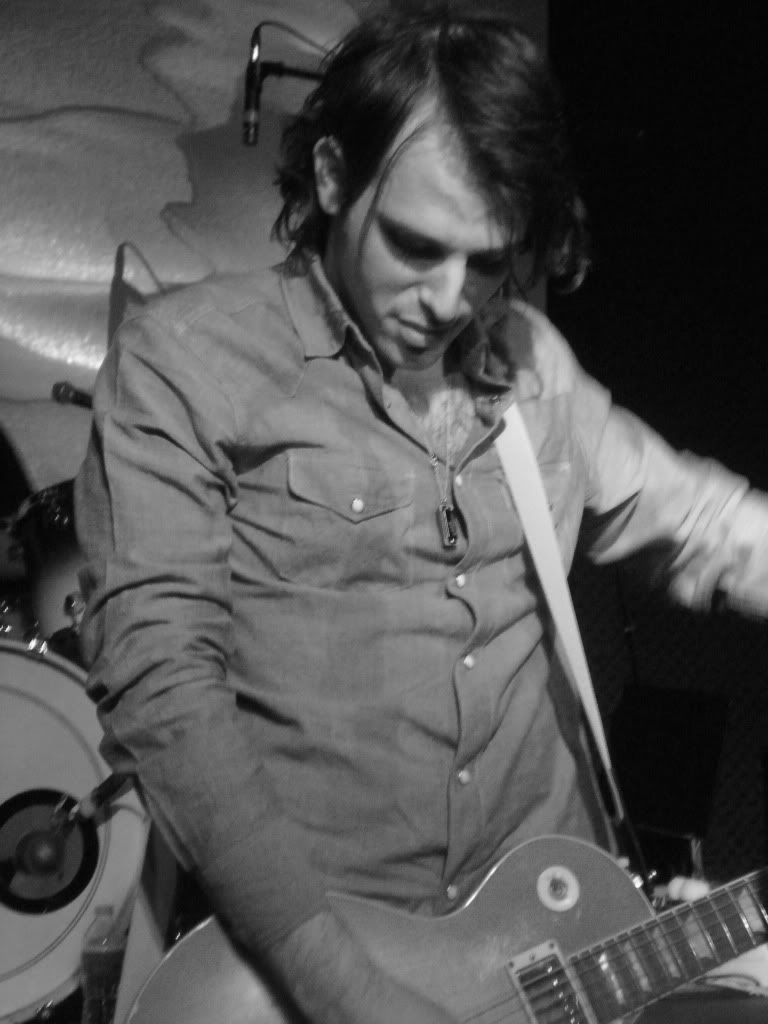 We got back and went in and realized that the Sad Cafe is a very interesting venue. Its a 'family friendly' music venue - which I believe is used by some of the local schools in the area as well, so there was no liquor, swearing, etc. We were also some of the oldest ones in there other than parents who's kids were performing. Brooke had been there before, since she is from the area, but I never had. We grabbed a seat and actually had gotten back just in time - because the band who was playing before them had just wrapped up and had started to break down. We chilled and eventually made our way up to the stage while they finished setting up and did a quick sound check.
Happy Birthday, Adam


They opened with
Work it Out
, which is just a fun song with lots of energy. Other notable songs on the setlist were
Possibilities, Hard to Love
(which is one of my favorites actually), a great cover of Kings of Leon's
Sex on Fire
, an amazing cover of
Across the Universe
, a brand new song that I don't know the name of but loved,
New York City
, which is a song about the amazing and unexplainable energy that the city has (Ido actually introduced it as 'a song about a love affair with NYC'),
Tell You
(which I first heard in Boston in June and immediately loved), and they ended with
Day by Day
, which is just so much fun. It's probably my favorite song of theirs off of the EP and live it's just incredible. This was my first time seeing them full band too, as the last time I'd only seen Ido, Adam and Zach. It was also Adam's birthday that day, and their manager had sent a cake to the venue, which made an appearance during the last song. The look on Adam's face was priceless when the cake appeared and once they finished with
Day by Day
, we all sang happy birthday to him. Definitely a fun way to end their set. They played for about an hour and we hung out with them for awhile after before helping them load out and hanging out a bit longer before calling it a night.
This band is definitely one to watch - their music is unique - fun and upbeat, but with some quirkiness thrown in. Live, they are tons of energy on stage and have developed quite a following. I think there are good things coming for them. I'll be doing a profile on them after the first of the year, so keep an eye out for that.
All pictures from the show are
here
. Please credit if used.