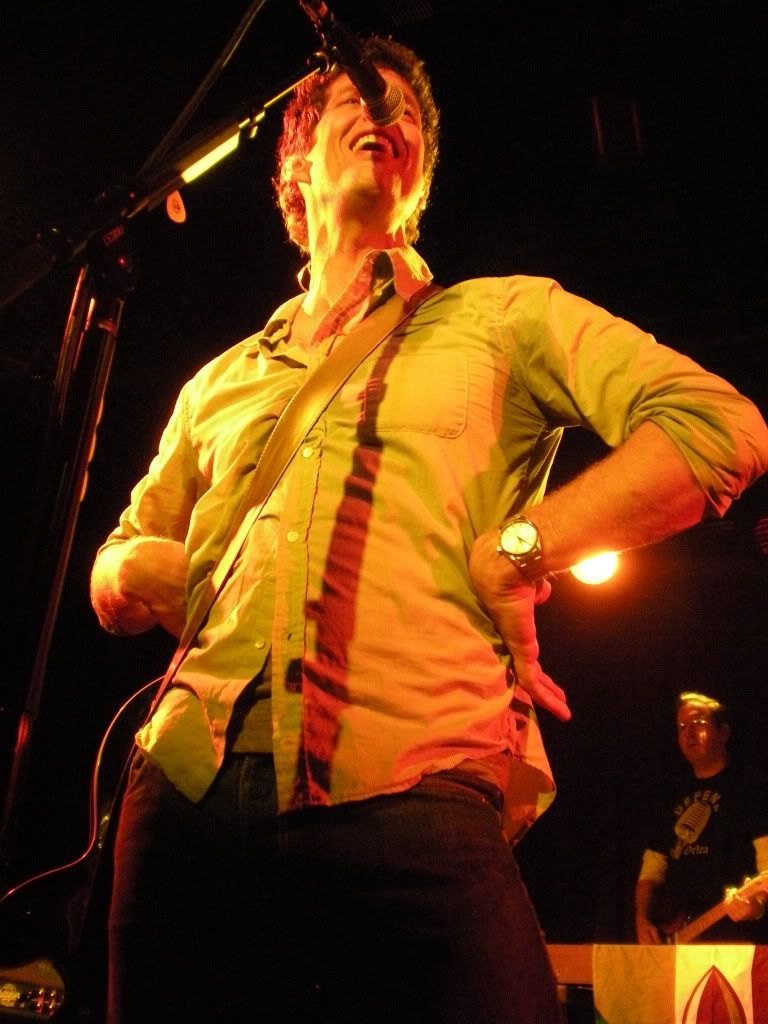 I won tickets to see Better Than Ezra play at Paradise when they were in town a couple of weeks ago, and while I was hesitant to go since it was a last minute thing - I couldn't find anyone who would go with me, and I didn't know anyone there - I'm glad I did. I was also interested to see the renovated Paradise. I had been there earlier in the year to see a different show and hadn't been back since they'd reopened. I like Paradise a lot - even though its 850 capacity, it still feels really intimate - plus its in a great location in Boston and very easy to get to. Its easily one of my favorite music venues. Doors for the show were at 8, as the show was at 9, so I arrived about 20 minutes after doors opened, picked up my tickets and headed in. There was a good crowd of people already in front of the stage and I started out third 'row' for the opener.
The opening band was a funky jazz band out of New Orleans - Big Sam's Funky Nation - and they were fabulous. They really set the tone for the night playing mainly instrumental, but there was a lot of vocal thrown in as well. It definitely didn't feel like your average jazz band! Sam was a force to be reckoned with on the trombone, and the entire band was just tight. By the end of their 45 minute set, I was totally ready to party! They played until about 9:45 and then turnover started to break them down and set up BTE. At this point, the crowd had shifted and I'd gotten pushed back by some people, but then saw a friend a few people away who had some space near her, so I moved over to where she was. The crowd had shifted again at this point and kept shifting, so by the time Better Than Ezra took the stage, I was front row. And I'll tell you, it was amazing. I stood about 3 feet from Kevin Griffin the entire night and it was the most incredible way to have my first live BTE experience.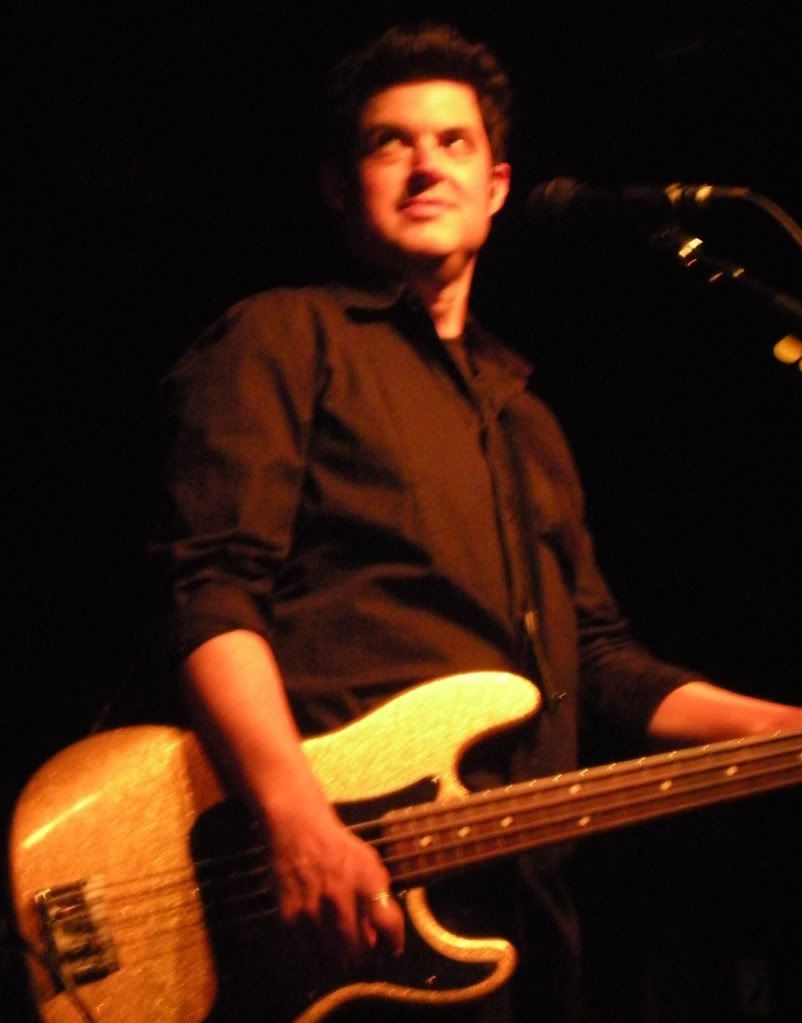 Better than Ezra came out at 10:30 and played for 2 solid hours. It was SO much fun. Thanks to a couple of friends, I'd been familiarizing myself with their discography for the two days leading up to the concert so I was able to recognize a lot of their stuff and sing along. But then there are those songs that you don't know they sang them until you hear them live and go "OMG, they sing THIS song?" It was awesome to hear
Good, Desperately Wanting
, and
Extra Ordinary
live - as those are the three songs that I've always known them by.
Desperately Wanting
is probably the one song that if you don't know who Better Than Ezra is, you know that song.
Absolutely Still
, off of their latest album,
Paper Empire
, was probably my favorite to hear live. I love that song - its gorgeous - and live its just incredible. They have such an energy that's contagious and its impossible to not leave a bigger fan than you were to begin with. Sam came back out and played trombone on
Juicy
and
Desperately Waiting
which added such depth to both of those songs. They also sang a great cover of
Laid
, which is such a dirty song to begin with but I've always loved it and to hear it with a different sound was fun. Kevin came back out alone for the encore and did a gorgeous acoustic version of Ray LaMontegue's
Jolene
and also
Porcelin
, and then the rest of the band came back out and did 2 songs by request -
Daylight
and
Live Again
.
They finally ended at 12:30 and it was hands down one of the best concerts I have been to this year. And that's saying a lot because I've been to a lot of shows! It was absolutely worth being tired for at work the next day. I can't wait for them to come back to Boston so I can go to another show!
All pictures are here
, please credit if used.