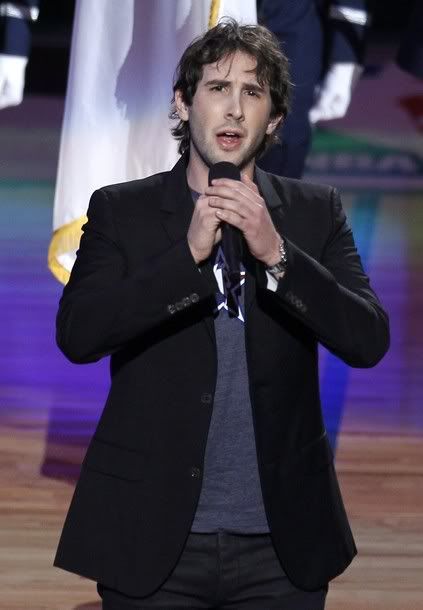 Lately, I've been rolling my eyes at the singing of the National Anthem at major sporting events - the one that sticks out in my mind the most is this year's Super Bowl fiasco.
The Star Spangled Banner
is not an easy song to sing - especially a capella. I give props to anyone who has to do it - especially at such a high-profile event. I was excited when I found out Josh was singing it at the NBA All Star game. Thankfully, I remembered it was on tonight, and turned it on just in time. He blew it out of the water - and reminded me all over again why I fell in love in the first place.
Check it out here. And thanks to
Water Cooler Convo
for alerting me to the video, when I had posted on twitter that I was looking for the video for here - she was coincidentally looking for something else and came across it.