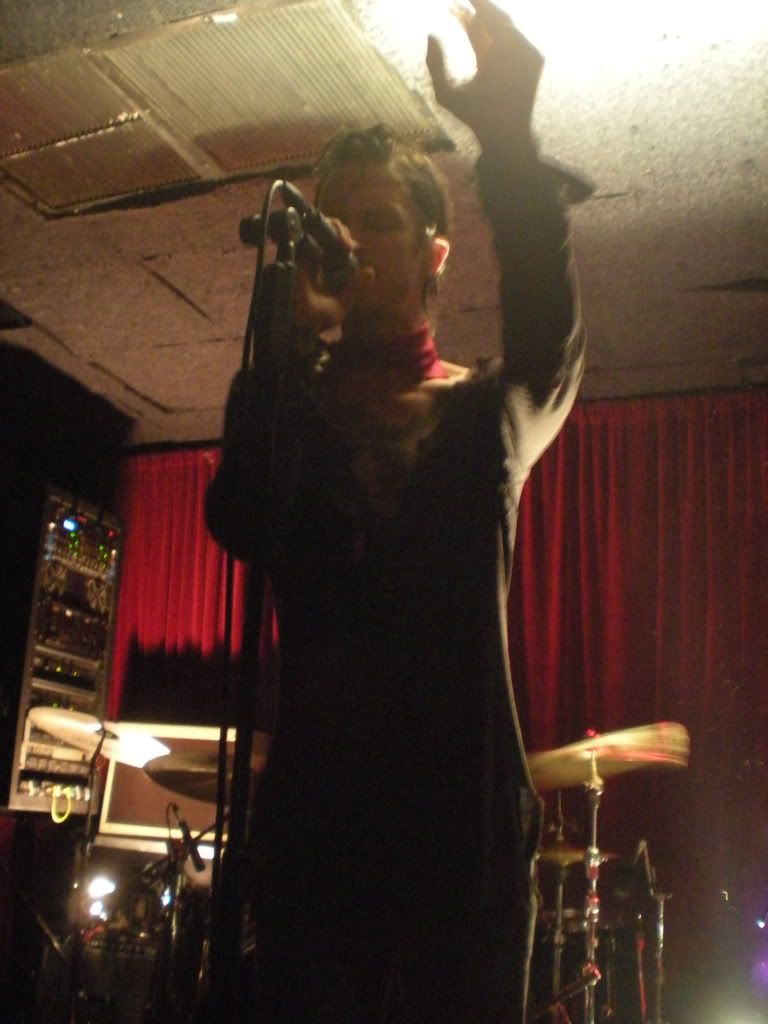 This was my last show of 2010 and I almost didn't make it! The show had originally been announced back in October, and I had made tentative plans to go, provided the weather cooperated. The week before the show, the weather had been calling for a major snowstorm that Sunday into Monday. I'd been bumming out and praying the storm went out to sea so I could go - and that was what happened. Friday night before the show, it was confirmed the storm was going out to sea, and I made my plans to go. I arrived late afternoon on Sunday and hung out for awhile before I got ready to go and left, thinking I'd arrive in plenty of time. Boy was I wrong! The show was uncharacteristically early, and what should have taken about 15 minutes to get to Maxwells took almost 45, thanks to traffic from the Giants game. But I arrived about 5 minutes before doors opened and met up with some friends before heading into the venue.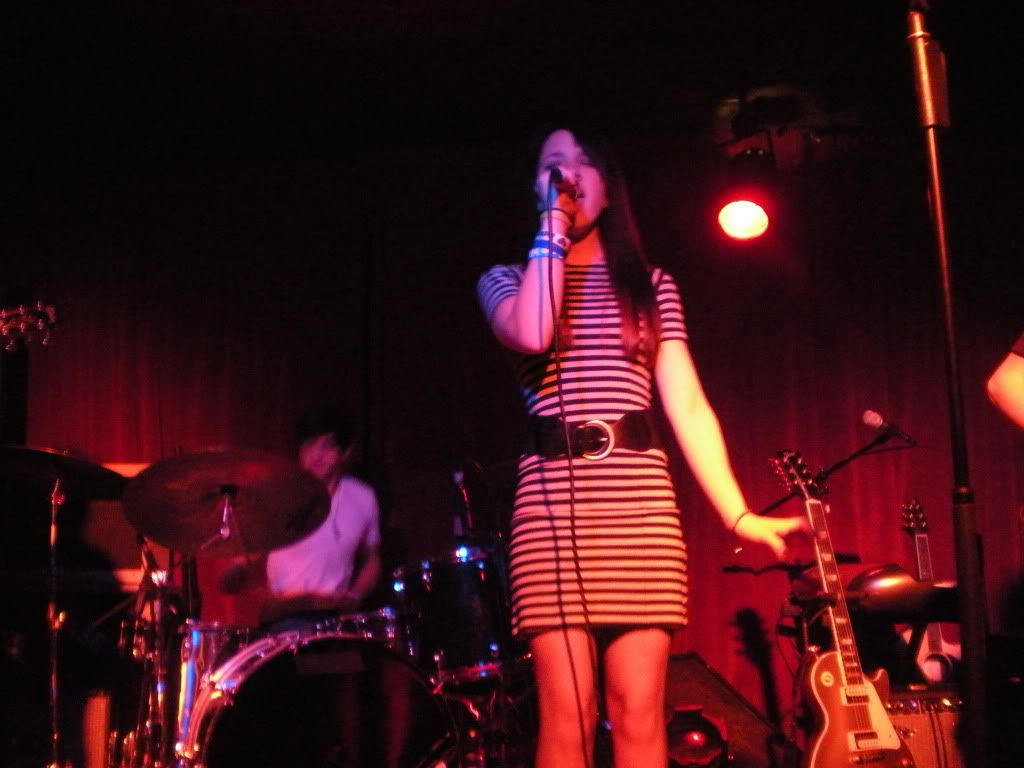 I like Maxwell's a lot. Its one of my favorite places to see a show - its so intimate that the performers have to come through the audience to get to the stage - the sound is always good, even right up front by the stage, and they also have a set of risers off to the side, which provides a cool vantage point. The show started around 645 with Jimmy's daughter Zoe and her band. She sang about 5 or 6 songs, including a killer cover of
Dirty Diana
and also Keane's
Somewhere Only You Know.
Chris Sulit was up next and sang about 5 or 6 original songs off of his current album
.
He played both piano and guitar and while I wasn't a huge fan of the music, I really enjoyed watching him on the stage. He came up later to sing
Bring You Home
with Jimmy.
Finally, around 8 or so, Jimmy took the stage, but wasn't alone. Static, April, Charlie, Race and Locke were with him! Before they launched into the first song, Jimmy made a comment that he didn't feel like singing alone that night, so he hoped we didn't mind that he invited some friends to play with him. No Jimmy, we didn't mind. It was like an Ours mini-reunion and a really fun surprise - I hadn't seen a full band show with Locke and Race since December of 2008 in Atlanta. Needless to say, it was amazing.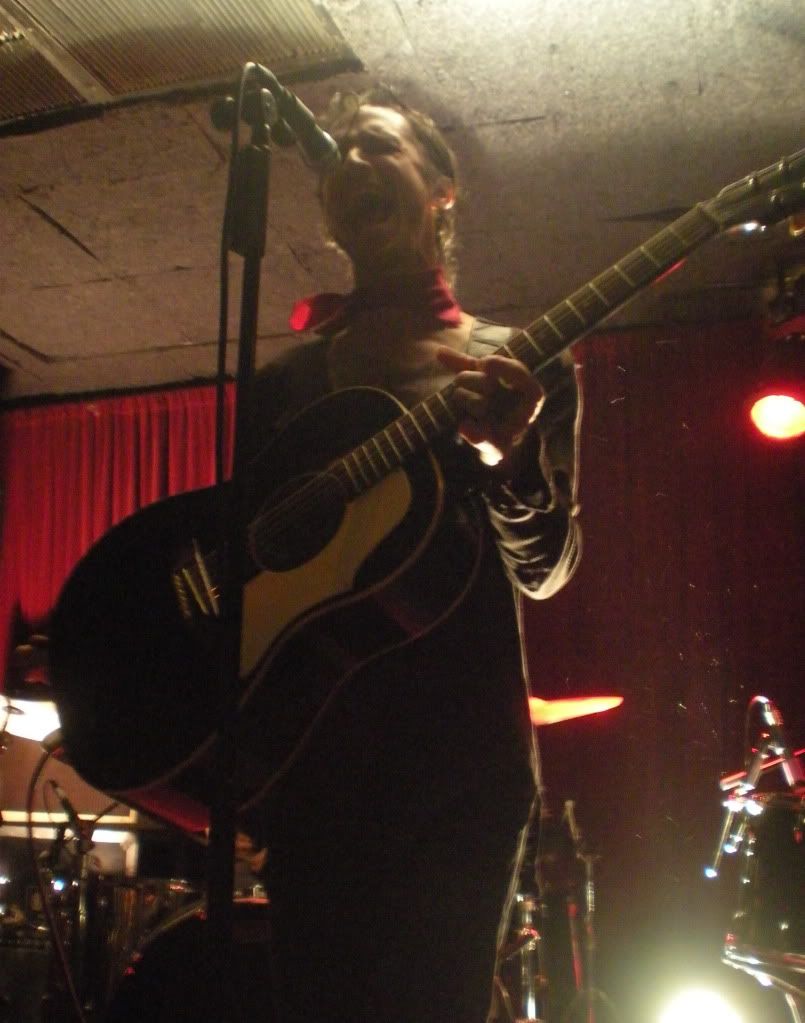 They opened with
Willing
, which is one of my favorite Ours songs, and the whole show was just so full of energy. I'd actually gotten a peek at the setlist before they came onstage and I couldn't believe some of the songs on it! Most were from the new album, but there were classic Ours tunes on there as well -
Willing, Ran Away to Tell the World,
and
Fallen Souls
, which is what the set ended with. The way that the whole show went - sandwiched between two crowd favorites was just perfect. I felt like every single song I needed to hear. As I mentioned, Chris Sulit came back up to sing
Bring You Home
with Jimmy and I really like hearing that song with someone else on it. It adds something new that just works.
Probably the biggest surprise for me was not only that Jimmy sang
Saint,
but that he invited Reeve Carney, who is currently performing in Spiderman on Broadway to come up and sing it with him. I love that song anyway and haven't heard it live since 2008, but hearing Reeve and Jimmy duet on it was just awesome. Zoe came up towards the end of the show and sang with him on
Gravity
. The way that Jimmy kept looking at her with pride in his eyes was adorable. I think she has big things coming her way in the future.
Jimmy did sing a brand new song that I'm not sure of the name of - the only thing written on the setlist for it was "Devil" so I don't know if that's a shorthand version of the actual title or if that is just the title of it. The only song he sang solo acoustic was Darling, and there's just something about that song that is hauntingly beautiful yet tender at the same time. I really don't know how to describe it. They ended with Fallen Souls which was just perfect. It was another song I hadn't heard live for a long time, but it just fit. It seemed to finish the show off with the same energy that it started with, yet kind of put a punctuation mark on it.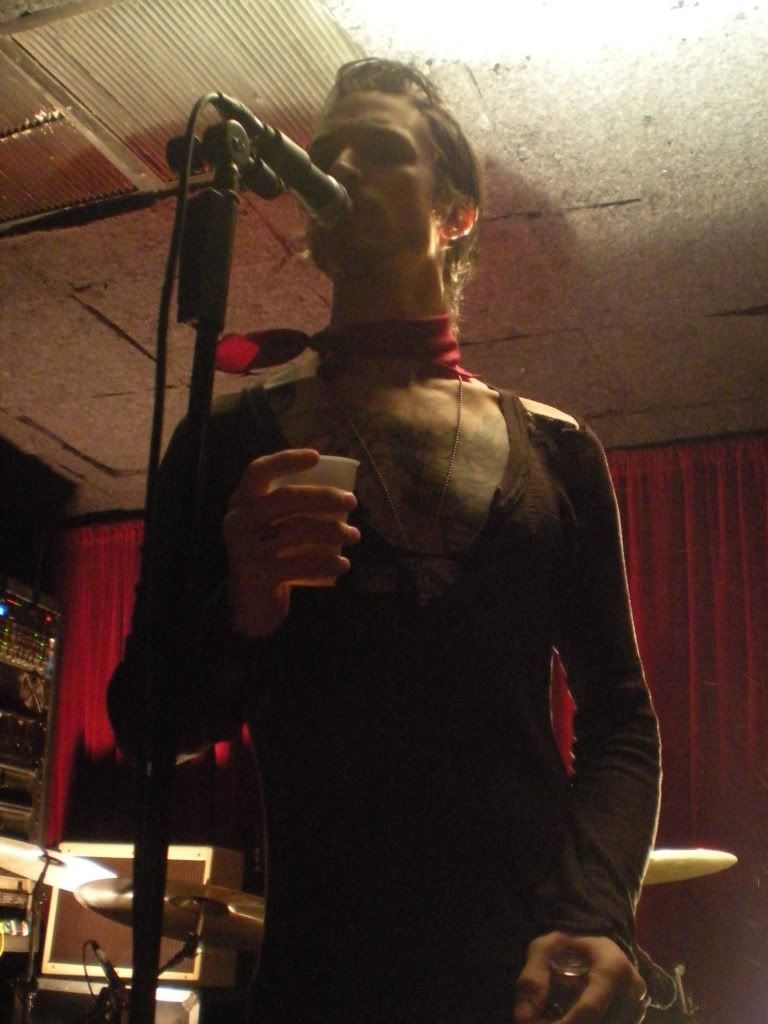 Cheers!
They wrapped up the set around 9-930, which is early for their shows, but Jimmy had said that he wanted it to be an early night so the band could hang out with us after. After coming off stage, I talked to Jimmy for a little while, and finally asked him if
Fallen Souls
and
Red Colored Stars
have the same intros (they sound like they do - and Jimmy confirmed for me that the intros are not the same, they're just very similar.) - it'd been bugging me for awhile, so I'm glad we were able to talk music for a bit. I tried to not hog his time - there was practically a receiving line of people waiting to talk to him - so I wandered off and said hello to Michelle and Jess, who in turn introduced me to Reeve (super nice guy). I was able to catch up with Locke some too, which was fun - I hadn't seen him since the previous December (coincidentally, at Maxwells), and chatted with Static and April as well. I finally got to officially meet Race - I'd said hi in passing, but never officially was introduced to him, so that was great as well. We hung out for a couple of hours after and just chilled - no pressure from the venue for us to get out because they wanted to close, and it was an early enough night so that people could hang out after and enjoy themselves and not feel like they had to rush home. This was hands down one of my favorite shows I've seen in the last 2 years. It was absolutely worth the trip - and absolutely worth driving home from NJ early in the morning, in order to get to work and be able to salvage some of the day!
Full Setlist:
Willing • Sing To Me • Devil (New Song) • Patiently Waiting • The Bells • These Are My Hands • Bring You Home (w/Chris Sulit) • Days • The Heart • Darling • Saint (w/Reeve Carney) • Mystery • Ran Away to Tell the World • Gravity • Fallen Souls
Videos - All are mine except the
Fallen Souls
video above. That one is credited to
whatsmineisours
. Please credit if used.
All pictures are here
.